The Gents' Fade Cut Hair Trend
Cool Faded Men's Hair Cuts at Synergy hair & beauty salon in Studley, Warwickshire
If you like to keep up to date with the latest popular gents' hair cuts then yoummay be interested to learn more about the top trending faded men's haircuts. The expert barbering and gents' hair cutting team at our Warwickshire hairdressing salon will tailor the perfect fade hair cut for you – choose from the low fade hair cut, mid faded hair cut or high faded gents' hairstyle.
The Faded Men's Hair Cut Explained at Synergy Hair & Beauty Salon
For each style of fade your talented hair stylist will alter their technique – using hair clippers to go from a shorter hair length or even bald skin, and graduate up to a longer length towards the top of the head.
This trendy, modern hairstyle for men can lend itself to any length of hair or graduation of fade and works well as a curly or wavy gents' hairstyle, as well as looking great as a sleek gents' look. The faded gents hair trend looks great worn with a beard or facial hair too.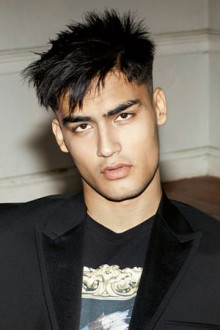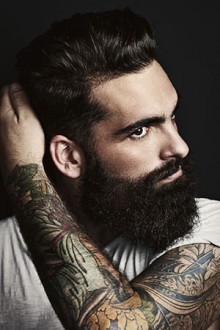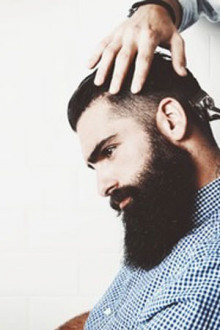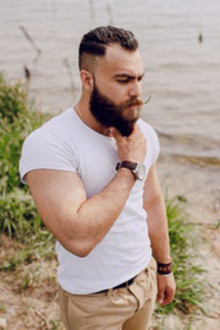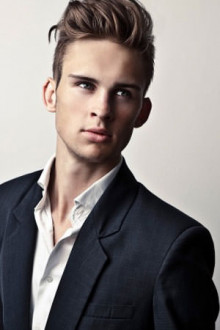 The Low Fade Cut Hair Trend for Men
If you are looking for a super slick gents' hairstyle that is bang on trend then opt for the low faded hair cut. This fade is left low and very short to start off with and starts to blend into more length around the temples.
Our professional team of hair experts suggest wearing hair worn slicked back for a polished and groomed men's hairstyle or left to dry naturally to create a textured, messier men's hair look.
The Mid Fade Cut Hair Trend for Men at Top Studley Hair Salon
The mid fade hair trend for men starts typically above the ears, making it distinctive. This blends perfectly into a textured medium length of hair.
The team at our Studley hair salon recommend you add a styling product to your hair before leaving it to dry naturally, achieveng a tousled men's hairstyle that looks cool. Wear it with a deep parting and combover for a top trending men's fade hair cut.
If you are looking for a contemporary men's hairstyle that works well with a beard or facial hair, then the mid fade is perfect for you.
The Skin Fade Hair Cut Trend for Men
Are you looking for a more adventurous men's hair cut that will be sure to turn heads? For a daring hair cut that strikes an obvious contrast between lengths, opt for the skin fade hairstyling technique – going from bald to a longer length. This low maintenance gents' hair cut looks stylish and achieves a strong look.
To achieve an edgier look to your men's hair cut why not add a streak of hair colour to your men's hairstyle? At Synergy hair and beauty salon in Studley our talented hair colouring team can recommend hair colours and techniques that will work best for you and enhance your look.
Book your Gents' Hair Appointment at Synergy Hair & Beauty Salon in Studley, Warwickshire
If you would like to book a hairstyling appointment or beauty treatment at our beauty salon in Studley, Warwickshire then call our friendly and helpful team on 01527 854 232.
Did you know we offer waxing services for men in our Warwickshire beauty salon? If you would like further advice or require a consultation, click here or pop in to the salon and chat with a member of our hair and beauty team.