Women's Spring Hair Trends
Top spring hair trends for 2017 at Synergy hair & beauty salon in Studley, Warwickshire
Your hair plays a big part when it comes to how you look and feel, and when you have the perfect hair cut teamed with a sensational hair colour, it can instantly make you feel more confident.
What better time than the change in season to try out a gorgeous new hair colour or stylish new hair cut at our Studley hairdressing salon? Treat yourself to the latest Rainbow Hair Colour or try styling your hair with a must have grunge look for spring.
Hair colour contouring at top Studley hair salon
Create the perfect oval face shape through the clever placement of colour with amazing results!
By using Hair Colour Contouring our skilled hair colourists at our Warwickshire hair & beauty salon can create truly amazing, dynamic hair colouring results for you by using hair colour to create shape and contour your face shape.
Darker hair colours are used to narrow areas of your face whilst lighter, brighter hair colours are used to frame it and draw your attention to certain areas.
Contouring with trendy bright hair colours such as fiery reds as well as softer, pastel hues are all achievable and give amazing results that will leave you with one of the hottest hair trends for spring.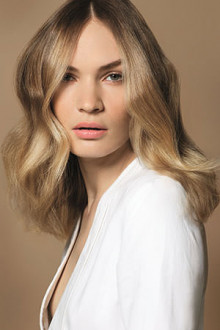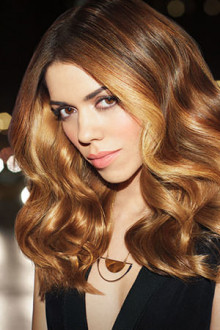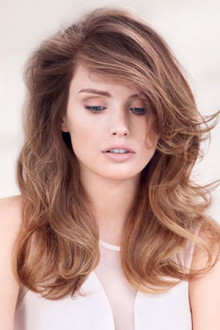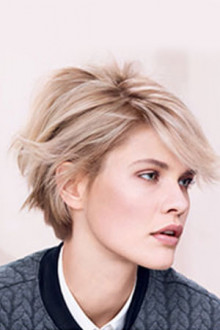 The rainbow hair colour trend
Are you looking to completely change your hair colour? If so then our expert colour technicians at our hair salon in Studley will give you a bang up to date spring hair colour that embraces all the colours off the rainbow!
If you are feeling less brave then opt to have multiple hair colours hidden within your hair to reveal themselves as a playful surprise when you swish your hair or when it is tied up.
If you love the colours of the rainbow but do not want such an attention grabbing hairstyle then maybe just have a flash of your favourite colour or turn down the colour volume and have a softer pastel colour added to your hair instead.
Are you ready to stand out from the crowd? Our team will create the perfect rainbow hair colour for you!
Did you know? At Synergy we reduce all of our colour services by 50% every Wednesday to make professional hair colouring more affordable to all our clients at our hairdressing salon in Studley.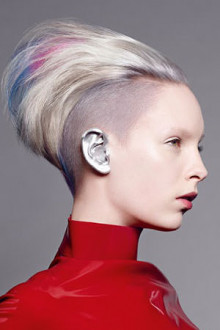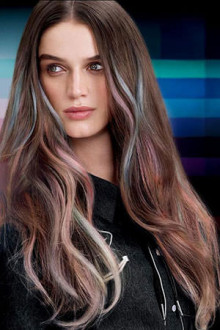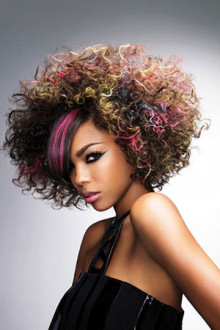 Grunge style pigtails and plaits for spring
During spring 2017 we'll see plenty of grunge hair looks including; plaited hairstyles that are cute & playful, pigtail buns to tousled messier bun hairstyles.
Wear your hair as twisted knots high on the head or low and to one side for a must have springtime look.
Create a shaggy, texturized grunge hairstyle by having shorter disconnected layers around the crown then add a styling product to create movement use irons to achieve a flicked-out hair styling look.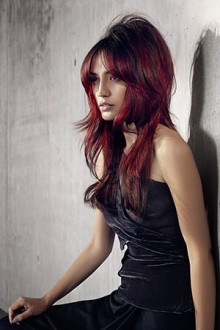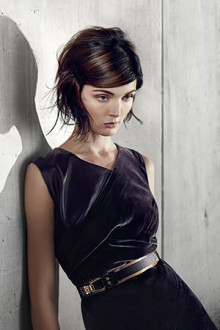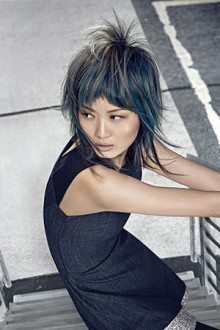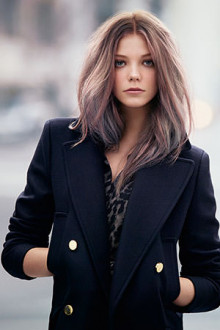 Book your spring hair appointment at Synergy hair & beauty salon in Studley, Warwickshire
If you would like to book a hair cut or hair colouring service at Synergy hair & beauty salon in Studley, Warwickshire or require further advice on how best to achieve your perfect Spring hairstyle, call our skilled team on 01527 854 232.
Take a look at our offers page which we update regularly to include fantastic discounts on a range of hair cutting and hair colouring services at our Studley hair & beauty salon salon.